Apple TV+ has made history by receiving a record-breaking 54 Emmy Award nominations across 13 of its hit Apple Original titles. This achievement has catapulted Apple TV+ to become the third most Emmy-nominated network in just over three years since its global launch.
The nominations include various categories, with Apple TV+ series stars earning 15 acting nominations, including nine top acting nominations for acclaimed performances.
Ted Lasso for the win
One standout series, "Ted Lasso," has received a remarkable 21 nominations, making it the most Emmy Award-nominated comedy for the third year in a row.  Ted Lasso is an American sports comedy-drama television series that follows the story of Ted Lasso, an American college football coach who is unexpectedly recruited to coach a fictional English Premier League soccer team, AFC Richmond, despite having no previous experience coaching soccer.
The team's owner, Rebecca Welton, hires Lasso hoping he will fail to exact revenge on the team's previous owner, her unfaithful ex-husband. However, Ted's charm, personality, and humor begin to win over Rebecca, the team, and those who work with him. he show has earned a cult following and has been showered with plaudits and nods for top prizes at the Golden Globes and Guild of America Awards.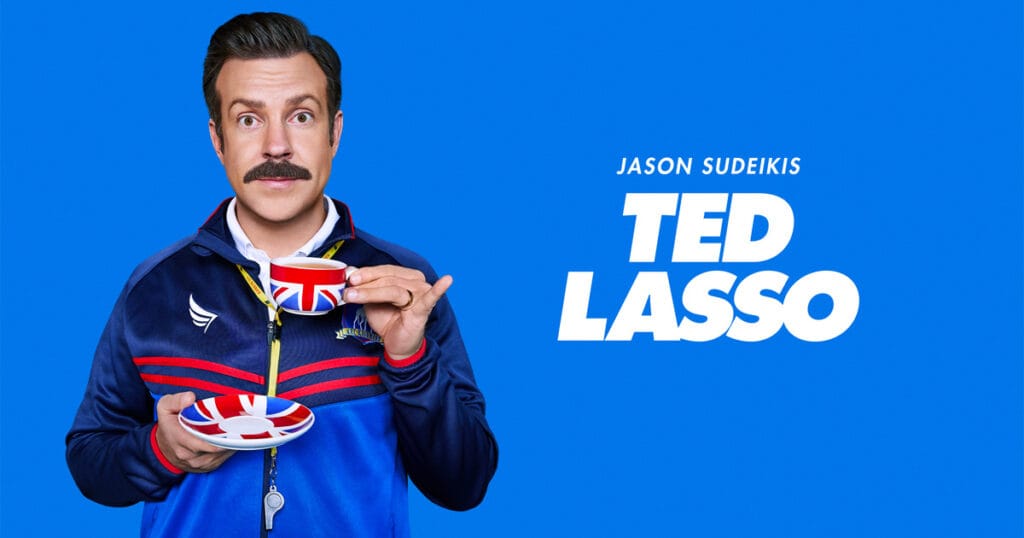 This recognition highlights the success and quality of Apple TV+ content, solidifying its position as a major player in the streaming industry. The Emmy Awards are a prestigious honor in the television industry, and Apple TV+'s impressive nominations showcase the platform's commitment to delivering exceptional storytelling and performances
"These brilliantly original stories have made us laugh, given us a greater sense of empathy and a fresh understanding of our world through many different genres of storytelling, We are in awe of the unique talents of the casts and crews that have brought these fantastic programs to audiences across the globe, and we thank the Television Academy for these honors." – Zack Van Amburg, Apple's head of Worldwide Video
Other Apple TV nominations include
The Apple Original documentary "STILL: A Michael J. Fox Movie" has received seven Emmy Award nominations, including Outstanding Documentary or Nonfiction Special and Directing for a Documentary/Nonfiction Special. This makes it the leading documentary film or docuseries in terms of nominations this year.
In a breakthrough for Apple TV+, "The Problem with Jon Stewart" has been recognized with nominations for Outstanding Talk Series, Directing for a Variety Series, and Technical Direction and Camerawork for a Series, marking Apple TV+'s entry into late-night programming.Several other Apple Originals have also received their first-time Emmy Award nominations. These include "Shrinking," "Bad Sisters," "Black Bird," "Selena Gomez: My Mind & Me," "Prehistoric Planet," "Five Days at Memorial," and "Hello Tomorrow!" Additionally, "Carpool Karaoke: The Series" has received its sixth consecutive series nomination, following its fifth win in a row.
Apple TV+ series stars have earned a total of 15 acting category nominations. This includes nine top acting nominations for acclaimed performances in the third season of "Ted Lasso." Furthermore, "Shrinking" stars Jason Segel and Jessica Williams, and "Black Bird" stars Taron Egerton and Paul Walter Hauser have received their first-time nominations. Sharon Horgan has also landed her first acting nomination in the Lead Actress in a Drama Series category for her performance in the hit series "Bad Sisters."
54 Emmy Award nominations
"Ted Lasso" season three (21)
●     Outstanding Comedy Series
●     Lead Actor in a Comedy Series – Jason Sudeikis
●     Supporting Actor in a Comedy Series – Phil Dunster
●     Supporting Actor in a Comedy Series – Brett Goldstein
●     Supporting Actress in a Comedy Series – Juno Temple
●     Supporting Actress in a Comedy Series – Hannah Waddingham
●     Guest Actor in a Comedy Series – Sam Richardson
●     Guest Actress in a Comedy Series – Becky Ann Baker
●     Guest Actress in a Comedy Series – Sarah Niles
●     Guest Actress in a Comedy Series – Harriet Walter
●     Directing for a Comedy Series – Declan Lowney
●     Casting for a Comedy Series
●     Writing in a Comedy Series
●     Picture Editing for a Single-Camera Series – A.J. Catoline, ACE + Alex Szabo
●     Picture Editing for a Single-Camera Series – Melissa McCoy + Francesca Castro
●     Production Design for a Narrative Contemporary (One Hour or More)
●     Contemporary Hairstyling
●     Original Music and Lyrics – "Fought & Lost"
●     Original Music and Lyrics – "A Beautiful Game"
●     Music Supervision
●     Special Visual Effects in a Single Episode
"STILL: A Michael J. Fox Movie" (7)
●     Outstanding Documentary or Nonfiction Special
●     Directing for a Documentary/Nonfiction Program
●     Cinematography for a Nonfiction Program
●     Picture Editing for a Nonfiction Program
●     Music Composition for a Documentary Series or Special
●     Sound Editing for a Nonfiction or Reality Program
●     Sound Mixing for a Nonfiction Program
"Bad Sisters" (4)
●     Lead Actress in a Drama Series – Sharon Horgan
●     Directing in a Drama Series – Dearbhla Walsh
●     Writing in a Drama Series
●     Casting for a Drama Series
"Black Bird" (4)
●     Lead Actor in a Limited or Anthology Series or Movie – Taron Egerton
●     Supporting Actor in a Limited or Anthology Series or Movie – Paul Walter Hauser
●     Supporting Actor in a Limited or Anthology Series or Movie – Ray Liotta
●     Cinematography for a Limited or Anthology Series or Movie
"Schmigadoon!" season two (3)
●     Production Design for a Narrative Program (Half-Hour)
●     Choreography for a Scripted Program
●     Cinematography for a Series (Half-Hour)
"The Problem with Jon Stewart" season two (3)
●     Outstanding Talk Series
●     Directing for a Variety Series
●     Technical Direction and Camerawork for a Series
"Shrinking" (2)
●     Lead Actor in a Comedy Series – Jason Segel
●     Supporting Actress in a Comedy Series – Jessica Williams
"Five Days at Memorial" (1)
●     Special Visual Effects in a Single Episode
"Prehistoric Planet" season two (1)
●     Outstanding Music Composition for a Documentary Series or Special
"Selena Gomez: My Mind & Me" (1)
●     Writing for a Nonfiction Program
"For All Mankind" season three experience (1)
●     Emerging Media Program
"Carpool Karaoke: The Series" season five (1)
●     Short Form Comedy, Drama or Variety Series
"Hello Tomorrow!" (1)
●     Main Title Design
Outstanding Commercial (4)
●     Apple – The Greatest – Accessibility
●     Call Me with Timothee Chalamet – Apple TV+
●     Quiet the Noise – AirPods
●     R.I.P. Leon – Apple
Please follow and like us: